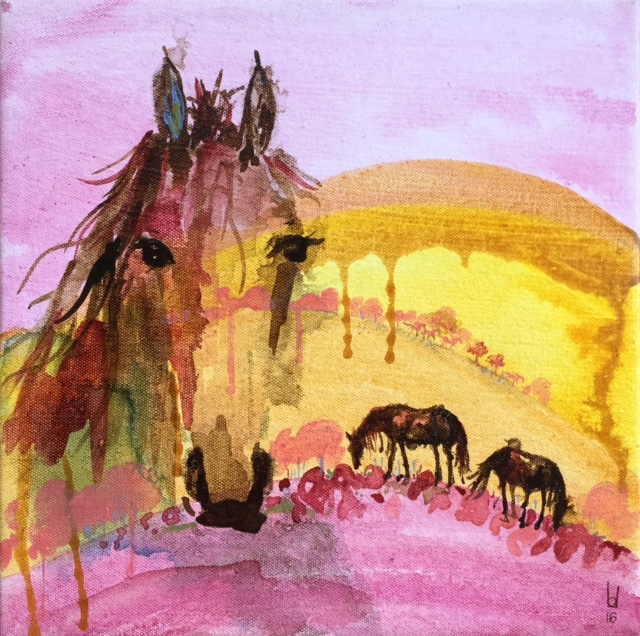 Over Skies and Hills
From the artist:
Each time I look upon a landscape, I see horses. If they aren't grazing right in front of me, I see them so anyway, on a rise, or in a dale, or more often than not arching over a horizon in the sky.
This little work is a delicate and sweet story of afternoon softness. I love the flicker of mane and forelock on the gentle breeze, and the dapples on the land.
Original mixed medium on canvas | 20cm x 20cm
sold out